If you're a small business, incorporating content marketing into your overall marketing strategy is a must.
Not only does content marketing help with driving traffic without being expensive, but it also provides your company with the platform to compete with other larger competitors.
If you're new to content marketing, here are some steps that you can take to craft a small business content marketing strategy.
How to create a small business content marketing strategy
Establish your mission or goals
To start, you'll want to go ahead and establish your goals. Make sure that your goals are SMART (specific, measurable, relevant and time-based). Your goals can be about acquiring subscriptions, increasing sales and more.
Figure out your performance indicators
You'll need to figure out which indicators will be your key performance indicators. This can be anything from unique page views to referral rate, conversation rates and more.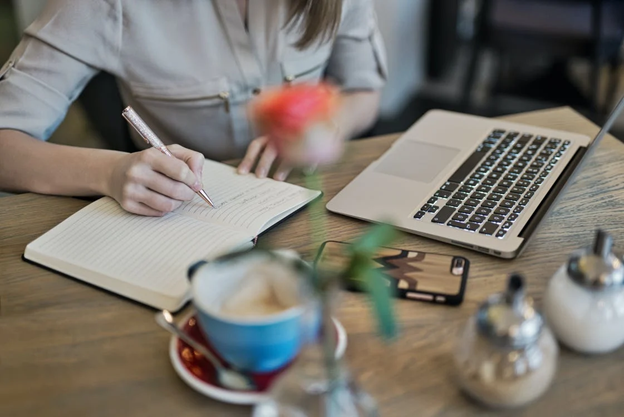 Figure out your target audience and content channels
Content marketing only works if you've got a clearly defined audience so make sure that you're taking that into consideration. Once you've figured out who your target audience is, you can then decide which channels you're disseminating your content to.
Decide your schedule
Now that you've got everything ready to go, it's time to start figuring out an editorial schedule so you know when your posts are going out. For blogs, you'll want to look at publishing a post every week at the same time. Some things to take into consideration include:
Make sure that you're posting consistently.
Ensure that your content is varied.
Create your content
Once you've got all of the steps above set in place, it's time to create the content. Make sure that you're crafting content that resonates with your audience. While it should be informative, you shouldn't be overloading your audience.
While writing content, make sure that you've also got small paragraphs that's easy to read, headlines that help break up the content and bulleted points and tables where possible.
Monitor your results
After you've done all of the hard work, it's time to track your results. You'll be able to see how individuals respond – whether that's through page views, likes, shares and more. Over time you'll also be able to see how conversion rates are doing and monitor revenue changes.
Here are some tools that you can use to measure results:
Google Analytics (great for measuring page views, traffic and more).
Databox (A powerful tool excellent for tracking metrics)
Excel (Why not create your own KPI spreadsheet?)
Refine before repeating
Just like any other strategy, you'll need to make sure that you're not just consistent with your content marketing strategy but also optimising accordingly.
Once you've implemented your strategy for a while, learn from your results before tweaking your content strategy.
Getting started with a small business content marketing strategy
By following the steps above, you'll be well on your way to crafting a great small business content marketing strategy.
Over time, you'll have the valuable information you need to continue to ensure that your audience is impressed with your content and constantly coming back for more.